Roller Coaster Chiropractic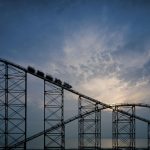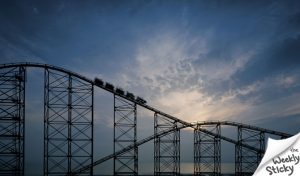 It's not uncommon to see clients who get great results from chiropractic stop their care once they feel good, only to return with their original problem or something worse. Many repeat this cycle over and over again – traveling up and down the feel good, feel bad roller coaster of temporary relief, without truly getting healthy.
Chiropractic used correctly goes beyond the wavering cycles of symptomatic care, to pursuing the higher standard of optimal function. Whether you feel good or bad, a body that exists in a sustained subluxated state is less likely to repair itself when injured or perform to it's best when under demand. If, however your body is allowed to reach its full potential with regular adjustments and a perpetually clear Nerve System, the sky's the limit to what you can achieve.
If your chiropractor gets you up and over the first challenging hill on your road to recovery, don't expect the rest of your health to coast perpetually without some effort to keep it going. Unfortunately, the temporary pain relief ride eventually stops. If you want abundant health, you need to keep the Chiropractic momentum going.