About Our Fees
At Franks Chiropractic Life Center, we accept all cases regardless of condition or financial ability. Our fee system is set up to accommodate everyone!
If you have insurance, we will be happy to fill it out for you and bill it. We also use Chiropractic Lifecare of America, a national discount chiropractic service as our cash plan which discounts our services up to 50%.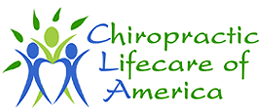 Here's how it works: A Chiropractic Lifecare of America membership will save you and your family members:
50% off initial exams, consultations and diagnostics
50% off the cost of in-house x-rays
Average of up to 50% savings on chiropractic care
At only $49.95 a year, your Chiropractic Lifecare of America membership more than pays for itself on the very first visit.
And our new "Practice Member Program" includes even better pricing. Just ask us about our special pricing for families.
Just ask us and we'll explain everything. Whatever your needs are, we'll work with you. And we guarantee your satisfaction. If for any reason you are not happy with any of your visits, just let us know and there will make it right for you! We stand by our work. Nothing is more important to us than helping you attain better health and reaching your potential. For more information or to book an appointment, call Franks Chiropractic Life Center today at (706) 453-7411.