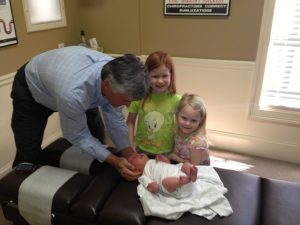 Hello and thank you for your interest in our position opening as a chiropractic assistant. My name is Dr. Rick Franks and we have been serving the lake country area for 3 decades, Our practice is expanding and we are looking for help in our mission of getting chiropractic care to as many people as possible.
We are seeking individuals who are well-presented, and have excellent communication skills. In addition we look for people who have a proven track record of being reliable, energetic, lots of common sense and enjoy making a difference in the lives of others.
This position offers a salary based on experience, paid vacations, and profit sharing. We will train you in the most effective ways to provide the services you are hired to do so that you will be well prepared for success.
If you are merely looking for a "job", please don't waste your time or mine. I respect your time and value mine as well. If you fit these criteria and would like to pursue this opportunity, I need more than your resume. In order to allow us to better know you, please send us a letter telling us a little about yourself. Here is the information that we desire in your letter.
1. Explain why this position appeals to you.
2. Explain what you feel your special qualifications are. Be specific about your talents, experience, or skills, and what makes you uniquely qualified for this position. In other words, tell me why I should select you for an interview over all the other qualified candidates.
3. Include your salary history.
4. Include all your contact information and when would be the best time to reach you if you are selected for an interview.
Please email your letter and resume to drfranks01@bellsouth.net. I will personally review them and if you sound like the type of person we are looking for, we will call you for an interview.
Well, that's about it. The next move is up to you. If you have the skills and characteristics that I've talked about, we would love to receive a letter and resume from you. Thanks again for inquiring.