---
---
---
---
---
---
---
---
---
---
Dr Charlie is amazing. He got me up and moving in no time and my pain has been minimal in my neck and shoulder. I came in barely being able to reach above my head or extend my arm, and now I feel like I have full range of motion. It has definitely helped!! I highly recommend and Dr Charlie is so nice!
We have been getting adjustments here for the past 2 1/2 years and we could not be more pleased!! Everyone makes you feel so welcomed each time you come in and I love that they are opened seven days a week. My daughter plays several sports and the adjustments from Dr. Tyler really help with muscle and back pain. The doctors truly take the time to get to know you personally so each time you go they know exactly what issues you are dealing with. We love everyone here and highly recommend them!!
I love the team at Franks Chiropractic! They are such an amazing group of knowledgeable doctors!! Dr. Franks, Dr. Tyler, Dr. Curtis, Dr. Jordan & Dr. Charlie all take the time to listen to you needs and best meet them. Between them all, you will definitely find a fit here! 💗 I highly recommend.
Franks Chiropractic is always friendly and fast! They front office staff is always so welcoming! They have great flexible hours that will accommodate any schedule! It doesn't matter which chiropractor you see they do a great adjustment every time! ❤️ Highly recommend!!!
Great people where your health and well being are 1st priority. They really strive on getting you better and on the road to healing. Couldn't ask for better chiropractic doctor's. And you can ask for mine,"Dr. Tyler" he is a great knowledgeable guy with a very wonderful personality.
Dr. Curtis is awesome! He has helped my husband and I tremendously. My husband didn't believe in chiropractic care until he threw out his back and I convinced him to come see Dr. Curtis. He is a believer now and we both regularly see Dr. Curtis. Oh, and his laugh is contagious! Lol
The staff is always friendly. Joy, Kimberly and Nichole are a few of the ladies at the front desk. They are always smiling and are a great addition to the practice.
If you don't have insurance don't worry. They have a program that is very reasonable for individual or family. 😊
We highly recommend Frank's Chiropractic Life Center.
I have been going to Franks chiropractic for many years and I can tell you that I have had very good results. Several years ago I thought I was going to have to endure back surgery but after careful diagnosis and treatment by Dr Franks, he got me going and I was able to avoid any surgery. I have been continuing regular adjustments for several years now and would highly recommend to anyone looking to ease their pain and keep their spine in line the way it should be.
I had an accident 13 years ago and had a compression fracture in my back that healed up bad because I didn't get it checked out. So after moving several times due to changing jobs, I've been to at least 10 chiropractors, some great, some not so great. Franks chiropractic group of doctors are all top notch, and I'd put them up against the best in the nation. They keep me going and off of a neurosurgeon's operating table. I highly recommend them to anyone!!!
My family has been coming just over a year. And love it. It worth the drive for my family. We love dr. Tyler and the other guys. They keep well adjusted and staying healthy .
Franks has helped me weekly with great chiropractic care. The staff are amazing and have great customer service. I would HIGHLY recommend them (and do to anyone seeking chiropractic services). Go check them out!
Franks chiropractic care has been a GOD send. My husband Matthew Pickel was in a terrible head on collision on February 21, 2020 and was in a lot of pain. Dr. Curtis helped him out with x-ray and helping Matthew get on the way to better health after the accident. Even after his first adjustment Matthew was feeling much better.
Dr Tyler and his staff are so welcoming and friendly. We moved to the Lake Oconee area about 3 1/2 years ago and my previous chiropractor in Athens referred me to Franks Chiropractic Care. I have been seeing Dr Tyler since then. He is kind and concerned and has helped my lower back issues. I have and will continue to recommend Dr Tyler snd this practice to anyone who needs chiropractic help.
I made an appointment with Dr. Curtis Harraway on Jan. 2, 2020 for sciatic joint pain which has been constant for almost a year, along with pain under my right shoulder blade. The staff were helpful and friendly. After Dr. Curtis's first treatment, I walked out of the office totally pain free. I was overjoyed. I did not realize how bad the pain was until it was gone. I have continued treatments with Dr. Curtis and I improve more each time. I now walk without any pain and sleep without any pain. Thank you Dr. Curtis for giving me my life back!!
This is a kind group of individuals that truly care about their clients. The seniors I bring in are greeted and cared for with compassion and patience
Wonderful place with wonderful people! They truly treat you like family and have your best interest at heart!!
Absolutely love these people..there has been several times they have brought me back to life and got me back walking again when I didnt feel it was every going to happen. I drive over 70 miles to see them and will continue to do so. They meet me at the car and help me in and out, as sometimes have I very severe back pain.
Without Frank's Chiropractic Life Center my life would still be miserable. I have had a back surgery that could be described as unsuccessful. After being released but not any better I sought out chiropractic care. I was referred to Frank's Chiropractic Life Center and the last 3 years have been more pain free and liveable since before my surgery in 2016. I owe them more than a review. I owe them my well being and I will continue going here until they kick me out!!!!
These guys are awesome!!! Couldn't be happier with the service… were able to get me in super fast and get me walking and driving again… thanks to the awesome team!!!
Wow! This was my first experience with chiropractic care and I can't believe I haven't looked into this sooner! I brought my 16-year-old son here who has been suffering with headaches for years and he found immediate relief after only one adjustment. Of course, we are just beginning our treatment but look forward to continued success and amazement! Five stars to Dr. Franks and his incredible staff for making us feel like family on day one! Highly recommend this clinc
I love Frank's Chiropractic Life Center! The doctors and staff are respectful and caring.
Outstanding experience. I was in from out of state and needed an adjustment. They were able to see me, we're very accommodating and took care of the issue quickly. Very well run office. You will not be disapoointed. Thank you Frank!
The doctors and staff here are absolutely wonderful! I recommend Dr. Curtis. Love this place!
Dr. Curtis has recently helped me substantially with my knee issues. It was painful and "clicking". As of now no more clicking and 0 pain. I will continue to work with Frank's Chiropractic!
Tyler and Charlie roxks!!
I love ❤️ everybody there .. dr Curtis and dr Franks Tyler adjusted me last time and he rocked ! Got rid of the headache
Dr Tyler has helped me so much and I truly appreciate his kindness and sweet smile every time I visit. Thank you!
You guy's are and will always be THE BEST. !
Omg!! Love y'all! Our family is so much healthier because of the gift God has given y'all! THE BEST! We are so thankful and blessed for Franks Chiropractic! ❤🙌😁
Tyler, you have a great personality. With Martha and Rick as your parents, we would not expect anything less! Seriously, Rick Franks helped me some years ago with back and neck problems. He's the BEST!
I'm going to take a moment to brag about Franks Chiropractic Life Center. They are awesome! Go see them!!! Their service is great and their staff are super friendly. And I'm especially thankful for them taking care of us at the fire dept. Thank you!
We love Franks chiropractor. My kids love going to see Dr. Tyler and get the giggles worked out as they are so ticklish getting adjusted they keep me moving couldn't live life without them ! great people and the best at what they do period.
Today was my first visit but felt like I had been there forever. Everyone is so friendly. You don't find places like this often!
Everyday I come in, is a new day! I can't put into words the healing you have given to me. I know I still have a long road ahead of me, after decades of abusing my body, it may take a bit. Thanks so much, looking forward to a future without pain.
Dear Dr. Rick,

I was impressed and pleased by your recent email announcing your future. It reminds me of your life-saving work on me. I do not remember the exact dates, but I know that it is 20 years ago that I had the well remembered fall at home from 10 feet up onto my left hip.

No broken bones; however, several parts were moved out of line. After several trips to your office and dozens more since, I have managed to stay mostly pain-free for 20 years! I'd say that's pretty good for a 93 year old man!

During this period of time, I have come to cherish and respect your friendship as well as your professional help. I am sorry I missed seeing you before your trip but other issues interfered.  I will see you when you return if Dr. Tyler allows you into "His Office"!

Seriously, your presence and help is very much appreciated. I would not be the same person today otherwise.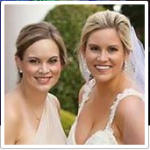 My first visit was today. I'm impressed and am asking myself why I haven't come here sooner. I'm excited about making Franks Chiropractic part of my overall health and wellness routinely.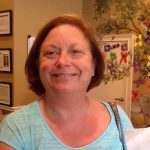 Best Chiropractic adjustment EVER! I've been going to Dr. Franks for 30 years.

Tricia Evans
November 13, 2015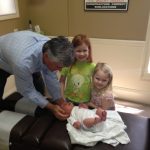 We love Dr. Franks and Dr. Curtis along with the staff! They are truly amazing! My girls love going to the "bone cracker"!

Crystal Thrift
August 17, 2015
They keep me moving couldn't live life without them ! great people and the best at what they do period.

Ronnie Pittman
August 26, 2016
My first visit was today. I'm impressed and am asking myself why I haven't come here sooner. I'm excited about making Franks Chiropractic part of my overall health and wellness routinely.

Brittaney Roth
June 7, 2017
My first visit was today. I'm impressed and am asking myself why I haven't come here sooner. I'm excited about making Franks Chiropractic part of my overall health and wellness routinely.
Went kayaking recently and have been able to do upper body weights and push ups. Who would have thought last October, with the carpal and tendon problems in my right hand, that I would be kayaking? Thank you Dr. Rick Franks!
Most of you know my son has tourettes. As a parent we try and find a solution to all of our children's problems. Jaron has been on blood pressure medicine for 2 years to help his tics…but nothing helped the side order of ADHD that goes hand in hand with the tourettes. An old friend of mine prodded me to get Jaron to a chiropractor. After months I finally took Jaron to see the chiro that I have been seeing. After 3 visits, I noticed a huge decrease in his hyperactivity. And after 5 visits, he was almost tic free….with almost NO hyperactivity. I have learned so much about how the nervous system (that runs through your spine) is effected when you spine is misaligned. A HUGE thank you to my old friend Shawn Carver, for educating me and getting me to get J to the chiro. It has truly changed our lives, and Dr. Frank for taking good care of us.
Our beautiful daughter Courtney was born in November 2010. As all babies do, she changed our life dramatically in so many ways. We couldn't be happier with all the changes she brought us, except for one change that really affected us more than we could have imagined. We went from receiving 8 hours of sleep a night pre-baby to 2-3 hours (if we were lucky) post-baby.
We were prepared for sleep deprivation but what we were experiencing wasn't normal. Courtney didn't sleep at all. She would "cat nap" she would sleep 10-20 minutes and then she would be up for 5 or 6 hours. This was her routine. Day or night it was the same sleep for 10-20 minutes, up 5 or 6 hours there were no long stretches of sleep. Once in a while, if we were lucky, she would sleep for an hour but it was never a restful sleep. She would toss, turn, and moan the entire time she was sleeping. It was very had to get her to sleep and even harder to lay her down. She would scream like she was in pain every time we laid her down to sleep or even change her diaper. One of us would stay up with her at all times because the only way we could get her to sleep, even for 20 minutes, was to hold her. We were getting extremely exhausted.
Sleep wasn't our only concern. We spent a lot of time at the pediatrician for the first 6 weeks of her life. Courtney wasn't gaining weight well. She was a very colicky baby and suffered from horrible gas pains non-stop. We tried everything that was recommended by her pediatrician, our family, friends, and all the baby books. We tried different bottles, different kinds of formula, gas drops, herbs, we tried everything. Nothing helped. Our pediatrician became concerned because at 2 months old Courtney still wasn't gaining a lot of weight. He ordered an ultrasound on her stomach to see if she had a blockage in her stomach or intestines. The ultrasound came back inconclusive because our poor baby had so much gas in her intestines they couldn't read the test. We were told to keep trying different formulas and not to worry "all babies cry and are gassy".
Dr. Franks had asked us to bring Courtney in to him several times however this is our first baby and we were beyond over protective of her. We barely let her grandparents hold her. There was no way we were going to let a chiropractor work on our brand new, 2 month old baby. While my husband was a little more receptive of the idea of taking her to Dr. Franks, I drug my feet. I was very skeptical of the whole idea. However, after complete exhaustion set in from 2 months of sleepless days and night and all the crying (from me and the baby) I finally gave in and we took Courtney to see Dr. Franks.
I will be honest; it was very difficult for me to hand my baby over to Dr. Franks during that first visit. I didn't trust this very much at all. Dr. Franks calmed my fears by showing me how gentle of a touch he uses on babies. There were no cracking and popping sounds. It was quick, painless and Courtney seemed to even enjoy it. Her first adjustment went very well.
After Courtney's second adjustment we were already noticing a big difference in her. She went from sleeping 20 minutes at a time to sleeping 2-3 hours! After each adjustment the sleeping kept increasing and after only 2 weeks of adjustments (6 adjustments total) our baby was sleeping 8 hours a night! Her gas pains were totally gone and she was a totally different baby. She use to be very rigid and was not easy to cuddle or hold. She became very relaxed and cuddly. There was no more crying when we laid her down to sleep or to change her diaper. She started growing and gaining weight. She became a much happier and content baby and we became much happier parents. After 6 weeks Courtney was sleeping through the night and waking up happy, content, and well rested. Courtney and Dr. Franks formed quite a bond she is always so happy to see him and smiles and talks to him during her adjustments. Courtney will be 2 years old in November and we still come to see Dr. Franks. I have to admit that I had very little faith in chiropractic care for infants. The thought of it made me cringe and I had a hard time giving into my fears. But I am so glad we did this. This is the best thing we have done for our little girl. I strongly recommend parents consider chiropractic treatment for their babies, especially if they suffer from colic.
Courtney is so different from when we first came to see Dr. Franks she is a happy and content little girl she is always so excited to go and see Dr. Franks and his staff she always has a big smile and loves to talk with everyone. Thank you to Dr. Franks. You have changed our lives, and as Courtney says "Happy Day".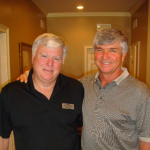 My problems began about a year ago and had started getting worse recently. I was suffering from extreme dizziness, nausea, and numbness on the left side of my face and arms. I went to the medical doctor for a heart test and a CAT scan to check for signs of a stroke. I started to see Dr. Franks and Dr. Curtis and since I started my care I have had a complete turnaround. I am now able to work again and take less medication for headaches. I am also stronger and more active than before. I would highly recommend going to see Dr. Franks and Dr. Curtis. They even offered to come in to the office to see me on the day they were closed if I needed it. Anyone considering chiropractic care, I would tell them to do it; it works. I am now able to work on my classic cars once again.
A special thanks to Dr. Franks and Dr. Curtis!
My daughter Madison age 7, had tingling, pain, and numbness in her fingers on both hands, and she couldn't grip objects and for a period of time. Madison also suffered from severe headaches this went on for 5 or 6 months. Madison went to doctors who scheduled her for a MRI, but couldn't help. This is why we sought care at Franks Chiropractic Life Center.

Since Madison started her chiropractic care with Dr. Franks; she rarely has headaches and she had no more tingling in the mornings instead of pain everyday. Madison looks forward to getting adjusted and she loves to sign her name on the sign in sheet and being acknowledged as a young lady. Madison loves the doctors and Staff and she wants to continue getting her adjustments so that she will remain healthy and active.

I would tell others that are considering chiropractic care that it truly does work over time. Just look at Madison, she is proof.